They're structural, vital and expansive, but walls can be so much more than just a necessary part of a home, if you give them a touch of designer chic and elegance! We can't all be interior designers and therefore filled with unique, cool and funky ideas for making walls something to admire rather than simple installations to be ignored, which is why we've taken a look at how some of the best pros are upping the wall game in their clients' homes! From kitchens through to bedrooms and every space in between, you can afford to go a little crazier with your wall designs, so why not start with one of the following beautiful ideas and see where inspiration takes you?
1. Daring tiles are a fantastic way to garner all the practicality and easy to maintain surfaces that you want, but with a punch of bold colour or pattern thrown in for good measure!
2. Wood cladding is a simple and organic way to inject serious warmth and timeless energy into a room. It's perfect for a bedroom with extra oomph.
3. Practical touches, such as mounted bike racks, really make more of your walls in a functional AND fashionable way. Who says storage can't be stylish, after all?
4. Natural elements are a great way to make walls that bit more interesting. Vertical herb gardens are our new favourite thing, especially with chalk signs!
5. Paint is a staple for a reason; it's so easy to apply! Fast, cost-effective and long-lasting painting your walls will always be a super solution for boring spaces.
6. Polished concrete is a really contemporary trend, but one that looks set to stick around! Smooth, cool and tactile, we think it works absolutely everywhere.
7. Stone cladding gives you the stoic and strong look of exposed quarry stone, with none of the effort! Utterly perfect for living rooms and around fireplaces, we love this option!
8. Exposed stone is the other way to go, if you prefer to be more authentic. Just remember that you'll need o strip off the paster and that is not easy work! It's worth it though!
9. Striking murals are a good way to let your inner Picasso out to play! If you design and paint your own wall design, you'll know for a fact that nobody else has the same tone!
11. Gallery installations prove that simple solutions can be terrifically effective, so instead of focussing on your physical wall, how about adding a slew of gorgeous framed pictures to it? Easy!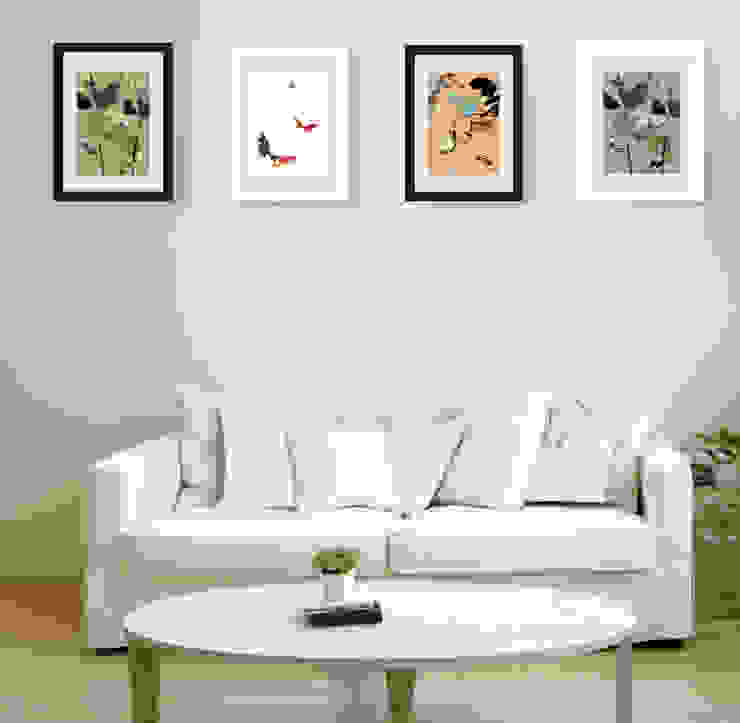 Wall Art
Ria Rich Creative
12. Wallpaper is a bit like paint, in that it is a wall staple, but the styles available now are staggering! How about a super bold, single statement wall, to perk up a space?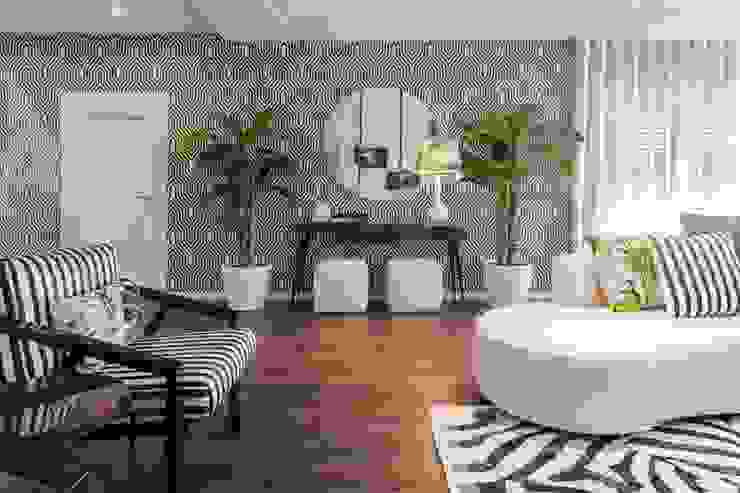 Sala Tropical Chic
Movelvivo Interiores
13. Natural bricks, like stone walls, always add a rustic and organic warmth to a room, while needing nothing more than a coat of protective wax! Utterly brilliant!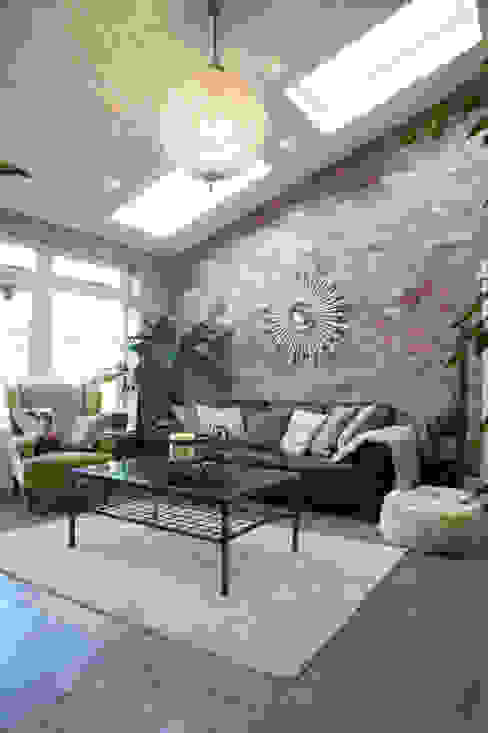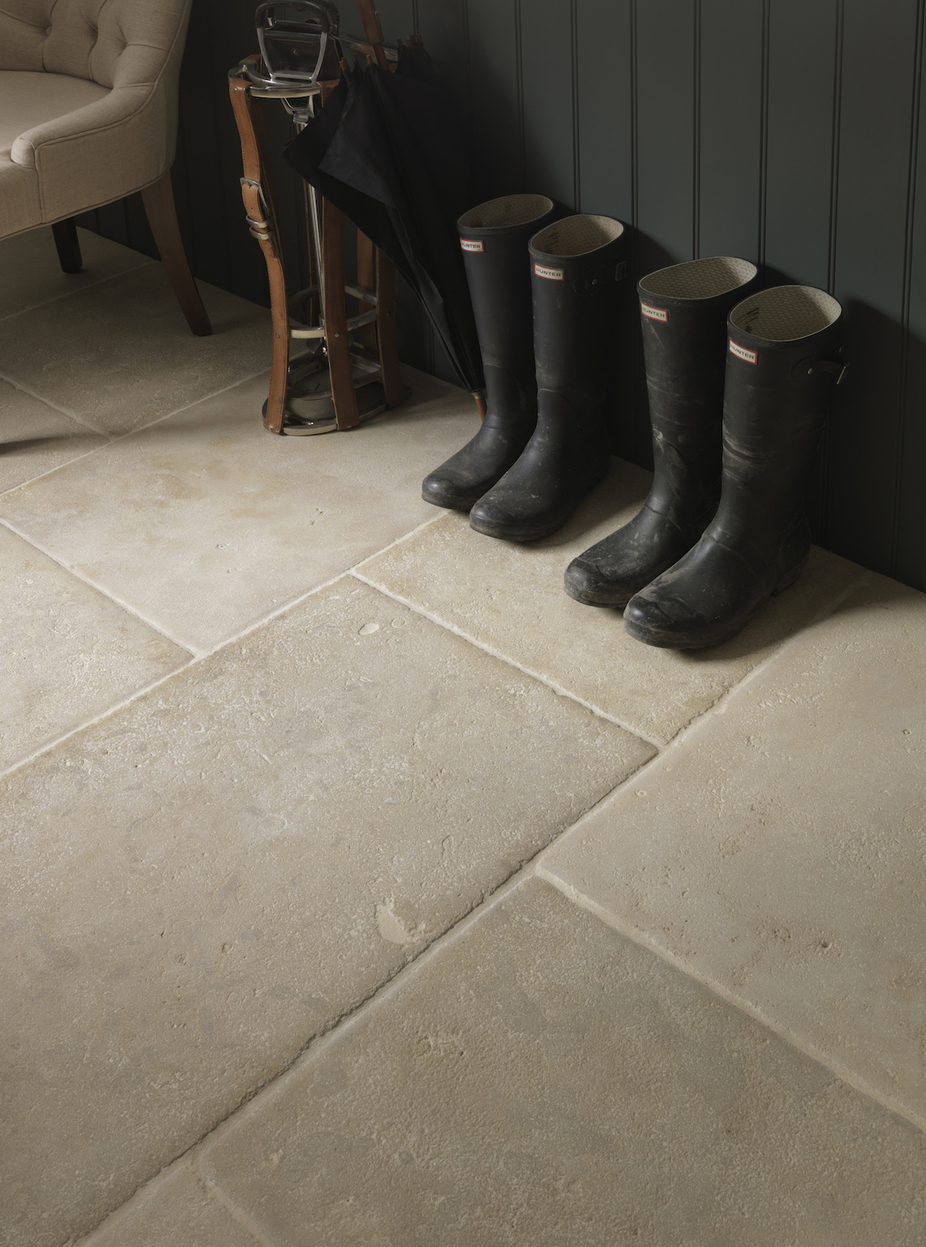 Berkeley Limestone in a seasoned finish from Artisans of Devizes.
Artisans of Devizes
For a few more wall ideas, take a look at this Ideabook: Kitchen wall decoration ideas.